IRIS World 2017
On Tuesday 3rd October some of the team attended IRIS World 2017 in Birmingham where the UK's largest accountancy software provider, IRIS, showcased their latest innovations and had guest speakers from HMRC and Companies House.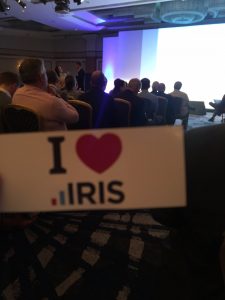 One of the main focuses seemed to be about the fast approaching MTD (Making Tax Digital) which for some clients comes into force as early as April 2019. This means that businesses that meet certain criteria will have to provide HMRC with a digital profit and loss account and balance sheet FIVE times a year, once every three months then an annual filing at the year end. Thankfully IRIS's bookkeeping software KashFlow is purpose build to scratch this particular itch. This is cloud based software which can be accessed from any device with internet access and it just so happens that several of us here at PB+C. have received intense training to be able to use Kashflow and train clients to use it themselves.  There are of course other alternatives such as Xero and QuickBooks Online and as you probably guessed, we are also approved advisers for these too 😉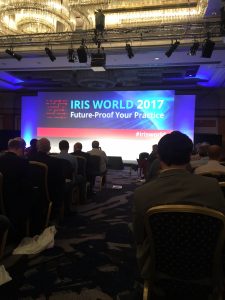 Data Protection was a topic of conversation to say the least, the current legislation has been in place for the past twenty years and it has been decided that an overhaul is overdue. The new GDPR (General Data Protection Regulations) rules are designed to "give control back to citizens and residents over their personal data and to simplify the regulatory environment for international business by unifying the regulation within the EU". This basically means that we have to audit what client data we hold and the way we hold it and we have until 25 May 2018 to do so. It also means that we will be changing the way we send correspondence to clients, no more emailing accounts and SA302's. Instead we will be taking advantage of IRIS Openspace, which is a cloud-based data exchange service. It is a safe, simple and secure tool for us and our clients
to share documents with each other and get client approval electronically.
See here for more info. https://www.iris.co.uk/assets/Uploads/Product-sheets/IRIS-OpenSpace-Clients.pdf
Thanks for reading, Craig